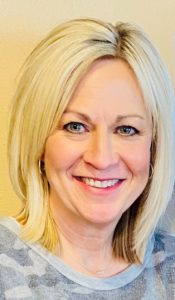 What is your role on the Board?
I am hopeful that I can bring a healthcare and community perspective to the Board. My experience coordinating wellness efforts in the community will fit nicely with the mission of the MAX Foundation.
Why is the success of this foundation important to you?
Mental wellness is a huge component of overall wellness and is a passion of mine both personally and professionally. LifeCare Medical Center has identified mental health as a top community health need in our last two Community Health Needs Assessments. Our administration and hospital board have made a commitment to addressing this need and would like to support the Max Foundation in their efforts to help make this happen.
What do you hope the Max Foundation can accomplish?
I hope we can work together with other organizations, groups, and communities to help reduce/eliminate the stigma that comes with talking about mental health. I hope we can equip our communities with the tools and resources needed to support the mental wellbeing of their people.
What is your favorite memory/experience with Max? 
Unfortunately, I did not have the opportunity to know Max on a personal level.  
What are the highlights of your life personally?
I moved back to this area with my husband, Todd, and our 3 children in 2006. Moving closer to our extended family and raising our children in this community has been a highlight for me. My older two children, Adam & Ellie, currently attend the University of Minnesota and my youngest, Lauren, is a sophomore at Roseau High School.
Please give a brief summary of your professional/work experiences.
Graduated from the University of Wisconsin-Madison with a Bachelor of Science degree in Nursing. Have worked various nursing jobs throughout my 26+ year career but most recently have been working as one of the Wellness Coordinators at LifeCare Medical Center.