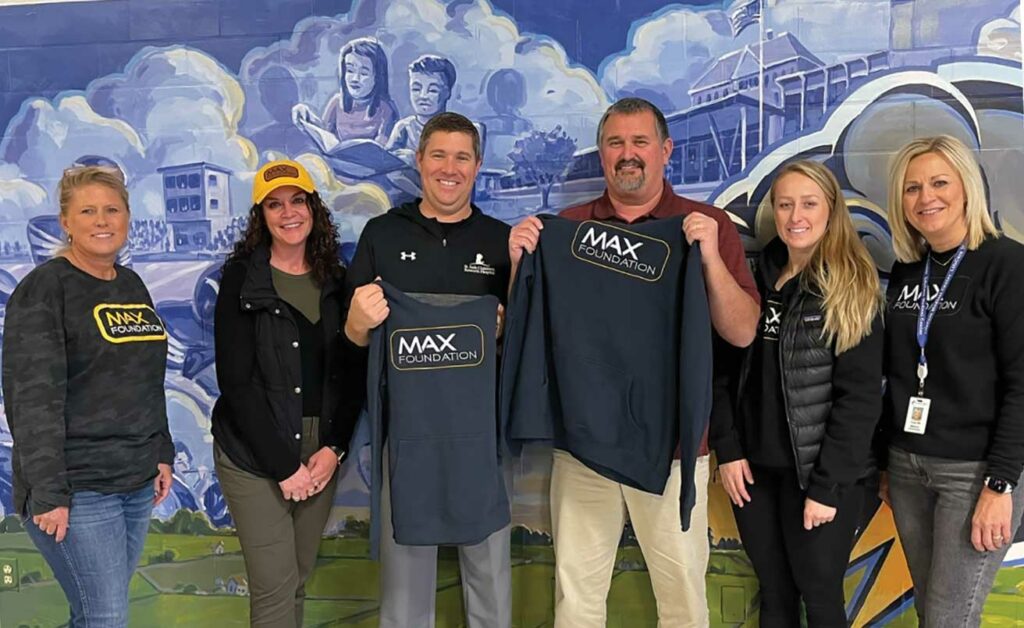 Project 11 was inspired and created in honor of #11, Rick Rypien, former player of the Winnipeg Jets and Manitoba Moose. Suzi Friesen, Director of Educational Programs for the True North Youth Foundation (TNYF) in Manitoba, met Conway and the Marvin family in early 2019. She was inspired by how the family had such clarity about wanting to do something in Max's honor. With the support of the Max Foundation, Suzi, brought the Project 11 curriculum into the Warroad Public Schools. While many schools opt for a one-off session, Warroad Schools invested in the 15-week program, first for the elementary levels, and later in a program for high school students.
The curriculum's aim is to remove barriers and normalize the conversation regarding mental health. It teaches life skills that help students learn to self-reflect, become more self-aware, express how they're feeling, and develop positive coping strategies. When the entire student body is working on practicing resiliency and building these skills, it lets students individually know they are not alone. Feeling a sense of community and belonging helps students feel less stuck and more empowered.
3 years later mental health conversations are now happening with almost 4,000 school kids as we have helped launch Project 11 in 5 schools and 2 more that will be implemented in the near future. Schools that are using Project 11 now; Warroad, Roseau, Greenbush/Middle River, Luverne, Stephen/Argyle. Schools ready to add Project 11 curriculum are Shelly/Climax and Ellsworth.

The feedback has been overwhelmingly positive as students relay back to teachers and Project 11 staff how they've incorporated the lessons learned into real life.